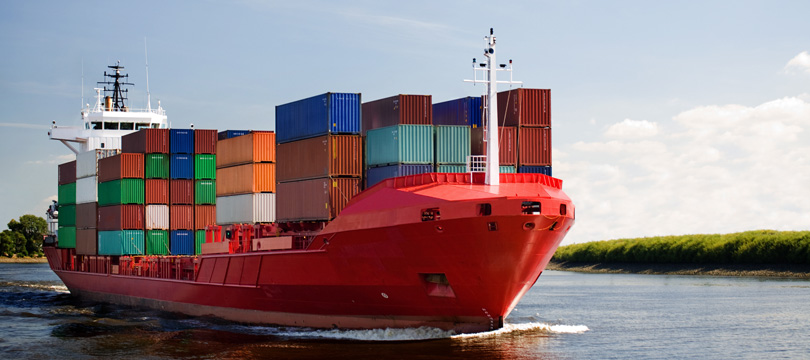 Aventis International ocean freight products FCL (Full Container Load) and LCL (Less-than-Container Load) can be seamlessly combined with all other Aventis International products - via road, rail and waterway connections to provide suitable intermodal door to-door solutions.
The Ocean Freight Management team of Aventis International handles movement of cargoes from any global origin/destination, be it LCL or FCL. With its own CFS and Supply Chain facilities, Aventis has been rated among the best in the region. As a leading NVOCC, Aventis International has secured excellent relationships with leading carriers, thereby ensuring outstanding rates and services. Our non-asset-based operating style, in combination with our unique Central Procurement and Capacity Management resources, gives us unrestricted access to virtually unlimited capacity anywhere in the world. This ensures we have the capacity you need, where you need it and when you need it.
When the best ocean freight company is your requirement than Aventis International is your destination ultimate. Our deep industry expertise and state-of-art services not just make us one of the best ocean freight companies but also a specialist in handling cargo both by Air & Sea. With our excellent network and tie ups with major Shipping Lines we work hard to get competitive freight rates for our customers. Through our network of reliable agents across the globe we make sure that shipments reach on time to their destinations.
We offer to our clients special demurrage and storage terms in ports of loading and ports of discharge. Our clients always have full information when their cargo is stuffed, when it arrives to port, and when it will leave port of loading for it's final destination. We also inform of any transshipment ports calling (if any), and when container arrives to port of discharge. Instead of promising, we do everything possible from our side to make business of our clients even more comfortable and enjoying. At any time you can track your container by it's number, or by the number of master bill of lading. It's enough to let us know contact details of shipper, and our agent will contact him straight away offering the best way to deliver your cargo by providing the highest quality of service. From this moment we'll be able to take full control of your cargo movement, and inform you of complete details about your cargo. By continually communicating with our partners worldwide, we'll choose the best possible route for your cargo. In case chosen carrier does not have necessary equipment, we switch that carrier immediately to another one without any time losses.
Through our exceptional ocean freight services and our innovative service solutions we not only deliver your goods and packages but also help clients improve their bottom-line. We value our customers and work in all ways to meet their expectations that are why our whole team including our senior management is available at your service 24x7. The Services Offered:
Representing leading NVOs globally.
Weekly scheduled arrivals and departures using reputed carriers.
Sea Freight Import / Export Consolidation – LCL and FCL services.
Logistics & distribution services.
Quality process and services for receiving, delivering, bonded storage, forwarding, shipping and consolidation, de-consolidation, packing, lashing and crating.
Full Clearing and Forwarding services.
Quick clearance with in-house clearance dept. and advanced online customs clearance facility on "Dubai Trade".
Hassle free service for all types of customs documentation and delivery.